Frequently Asked Questions
Frequently Asked Questions: Patents
What is a Patent?
A patent is registration of ownership of an invention to the inventor, affording the inventor various legal rights and protections.
In general, the term of a new patent is 20 years.
Patent grants are effective only within the country or territory in which they are applied. A patent holder may apply to extend their patent from the country in which they are the holder to other countries and territories.
Under certain circumstances, patent term extensions or adjustments may be available.

Why do I need a patent?
If your invention has market potential and you think that another company could make profits from your invention, you need protection from a patent.
A patent gives you the right to exclude others from making your product.
Due to the aforementioned exclusivity, the patent holder has time to market the invention without competition allowing them to control the price of their invention.
A patent gives the right to initiate legal action against anyone that is making or selling the invention without the permission of the patent holder.
The patent holder has the right to sell their patent for profit.
A patent holder has priority over third parties wishing to register their patents in a foreign country.

Why MexicoPatents.com?
We have a team of patent attorneys and engineers, with years of experience making patent searches, filing patent applications and following up on the patent process in more than 110 countries, which allows us to assure you:
Competent professionals will perform all the necessary procedures for filing and following up on your patent application.
Timely information regarding updates for the application process with ample notice are always sent.
If objections or rejections arise in the patent application process, knowledgeable attorneys will advise you on the appropriate course of action.
All information provided to us will be kept in absolute confidentiality. Before entering any business relationship we electronically sign a confidentiality agreement with you that protects your interests (View our Privacy Policies ).

What should I do to apply for my patent?
Perform a Comprehensive patent Search
Prepare the patent specifications and then file for a Patent Application
Request the patent Examination
If you patent is granted, obtain your Patent certificate
Our attorneys in charge of your registration can complete each one of the above procedures on your behalf.

Who will be in charge of my application?
In countries where services are offered, MexicoPatents.com relies on teams of recognized and experienced patent attorneys, allowing us to assure a high quality service.

Who decides if patents are granted or not?
Applications filed with the Patent Office (except for provisional applications) and accepted as complete applications are assigned to the respective examining technology centers in charge of related technology area of the invention.
Applications are taken up for examination by the examiner to whom they have been assigned in the order in which they have been filed or in accordance with examining procedures established by the Director.
The examination of the application consists of:
A study of the application for compliance with the legal requirements
A search through granted patents, publications of patent applications, foreign patent documents, and available literature to see if the claimed invention is new, useful and non-obvious

What problems could occur?
During the patent examination process, rejections and objections to the claims of ownership and invention may arise. It is not uncommon for some or all of the claims to be rejected on the first office action by the examiner; relatively few applications are allowed as filed.
In order to avoid and minimize rejections or objections to the claims, Mexicopatents.com recommends to order, before the Patent Application, the Patent Search Study. With this report the client would be properly informed and would have more elements to evaluate the risks involved. Nevertheless, if any rejection or objection arises, MexicoPatents.com has a team formed by experienced attorneys that can advise you on the appropriate course of action.

What happens if my application or claims are rejected?
You will be notified in writing of the examiner's decision via an "Office action which is normally mailed to the attorney or agent of record.
"
The reasons for any adverse action or any objection or requirement will be stated in the Office action.
The applicant must request reconsideration in writing, and must distinctly and specifically point out the supposed errors in the examiner's Office action. Our attorneys assist and advise our clients throughout this entire process.
After the reconsideration, the applicant will be notified as to the status of the claims, rejection, objection or whether the claims are allowed. The second office action usually will be made final.
On the second or later reconsideration, a rejection or other action may be made final. The applicant's reply is then limited to appeal in the case of rejection of any claim. Further amendment is restricted. Our attorneys are available for advice throughout this process.

In what countries should I apply for my patent?
The patent protection is regional; therefore, it is advised to apply for your patent in the countries or territories where your business is located or where you plan on doing business in the future.

To make payment by credit card you have two options:
(1) you can make a secure payment online through our website, or
(2) you can fax or email the information through a payment form that you can download online.
For Bank Payments you can make payments through PAYPAL, by check, or by electronic transfer.

Frequently Asked Questions Trademark Registration in Mexico

What is a Trademark?
Trademarks are names or symbols used to identify the brand of a product or service.

Why do I have to register a trademark?
A registered trademark gives the exclusive use of that name, providing its owner:
"Trademark Value" (goodwill), an intangible asset of the company
Differentiation from competitors
Protection from other Trademarks
Protection of internet domain names
Licenses and franchises

When does my patent become registered?
From the patent filing date the patents are examined in the order they were received. The approval or rejection of a patent application can take over three years. Then, if the patent application is found to be allowable, a notice of allowance will be sent to the applicant, to applicant's attorney, or agent of record, and a fee for issuing the patent is requested within three months from the date of the notice.
If payment of the fee is not made in time, the application will be regarded as abandoned.

What payment options do I have?
You can make payment by Credit Card or Bank Payment.
What should I do in order to register my trademark?
First we suggest you request a Trademark Comprehensive Study so you know the chances of successful trademark registration.
After evaluating the probabilities of registration, you may apply for Trademark Registration in Mexico. This service can be ordered directly in our sister website Marcaria.com or send us an email at Info@MexicoPatents.com.
Once your trademark has been accepted for registration, you'll be requested to order a Registration Certificate as our attorneys perform final tasks in order to obtain and forward you the registration certificate. Please notice that in some countries the Registration Certificate service does not have a cost.

Can I register my domain name as a trademark?
Yes you can and it is highly recommended. By registering your domain as a Trademark you protect not only the name of your domain, but you also avoid having third parties register similar domain names to your trademark.

How do I know in which classes to register?
When you request a Trademark Comprehensive Study you will be asked to describe the products and services that will be used in connection to your trademark. With this description our Attorneys will recommend you the class or classes to register and what products/services you should include in each class.

When registering a trademark I must specify the classes, what are the classes?
When registering a trademark you need to specify the products and services that will be associated with your trademark.
The large majority of countries of the world have adopted the International Classification of Nice. This system groups all products and services into 45 classes (34 for products, 11 for services) permitting you to specify precise and clear classes covering your trademark.
The protection that is offered to a registered trademark covers only the classes specified at the time of filing the application, therefore two identical trademarks may coexist in distinct classes.

What is claiming priority?
A priority claim is an allowance based on Article 4 of the Paris Convention for the Protection of Industrial Property.
It enables you as the owner of a filed trademark to file subsequent trademark applications in any of the Convention's signatory countries using the effective date of your first filing as long as you file the subsequent applications within six months of your original trademark registration.
That means if you apply for a mark in Mexico, five months later, you can apply to register a mark in France using the effective date of your Mexican application.

What happens if oppositions or objections arise during the registration process?
The purpose of the Trademark Comprehensive Study is to decrease the probabilities of objections and oppositions. Nevertheless, if objections or oppositions arise, MexicoPatents.com relies on experienced Trademark Attorneys that will guide you through the appropriate course of action.

Do I require the trademark registration certificate or is that optional?
The trademark registration Certificate is an official legal document that can be used in court. We highly recommend keeping this document should it be required for legal action or if you wish to sell the trademark rights.

What payment options do I have?
You can make payment by Credit Card or Bank Payment.
To make payment by credit card you have two options:
(1) You can make a secure payment online through our website, or
(2) You can fax or email the information through a payment form that you can download online. Email us at Info@MexicoPatents.com for more information.
In relation to Bank Payments our options are payments through PAYPAL, checks and bank deposits.

Does a trademark have a length of time that is valid for? Must it be renewed after a certain amount of time?
Yes, trademarks have a validity of 10 years, then they must be renewed for another 10 years.

our services
Patent Services
Mexico Patent Application
Our expert Patent Attorneys will advise you and oversee your Patent Application through your entire registration process.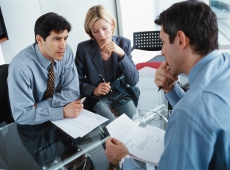 Patent Services
Mexico Design Application
We will work with you to file your Design application with the National Patent Office in Mexico.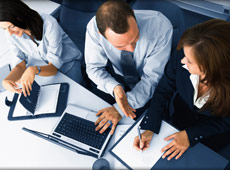 Patent Services
PCT Mexico Patent Application
We will prepare and file the required documents to extend your PCT application in Mexico.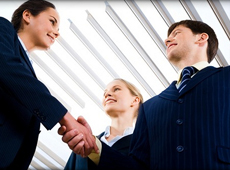 Additional Mexico Services
Mexico Trademark Registration
We will file your Trademark Application and will carry out all necessary tasks to obtain the final registration certificate.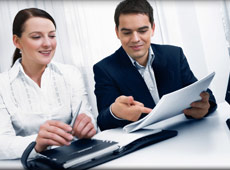 Additional Mexico Services
.MX Domain Name Registration
Search available domains and register your.MX Domain Name with MexicoPatents.com. It's quick and simple.